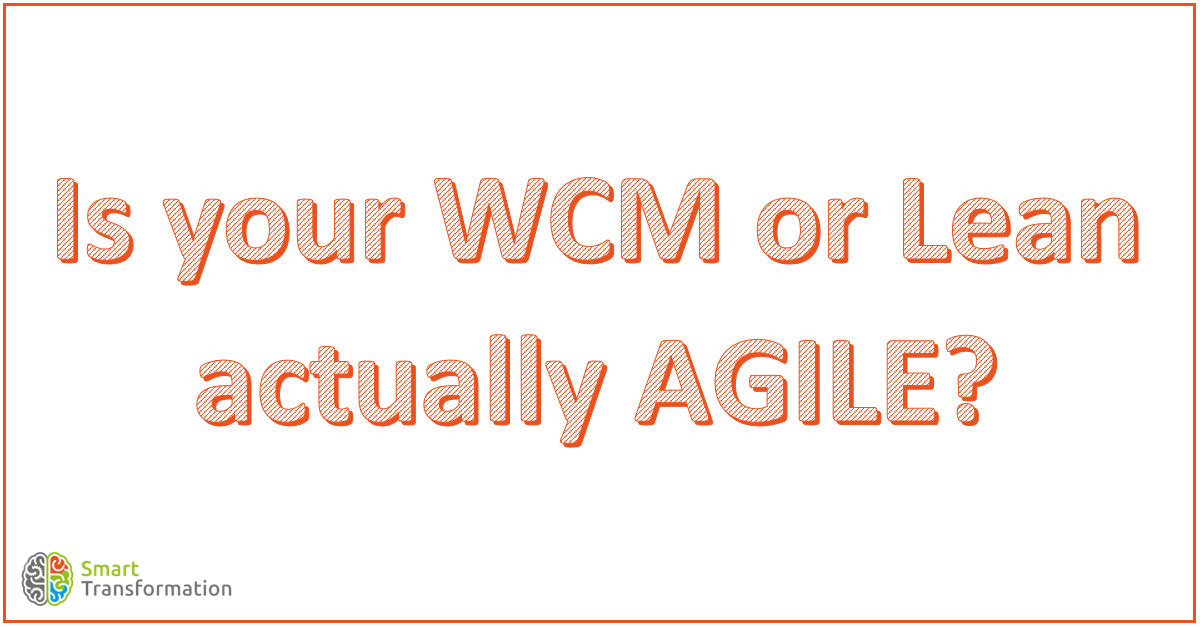 A prevalent dream of all good implementers is that their work would yield a 'live' system. One that people want to participate in, that responds to challenges, delivers results in different parts of company operations. That's the dream, that the reality is often quite far from. There's always something to blame – the management, the employees, the system itself, which all make that rabbit run quicker than you are.
‌
A frequent complaint that I hear from plant managers towards their various Lean or WCM systems is
‌
We've done it. We've even done it twice. Why does it not deliver the results I expected / replicate to other areas / adapt to any process change?
Programme leaders, on the other hand, mostly get bogged down on daily micro-management, reporting, the day-to-day stuff, and hardly have capacity, time or patience to look at the broader picture and go to the floor to talk and actively listen to people. And these people often fall off the radar – we implement tools, we run workshops, we make plans, we follow up and that's it. The day is over. So it rarely sticks. It's hardly alive. It's not agile. And it's all hard work.
‌
It's much easier, when you have the system, that is designed and built to accommodate such challenges, that will create structure, provide framework, tools and examples, but even more importantly, will have a significant focus on people, who are at the heart of the system.
‌
You want a 'live' system? Then all people must be engaged in it. They need to understand its rationale for the company, but also need to see the value for themselves and for their team / shift. You want an Agile system? Well, then these people have to have practice in the tools, but also the understanding of why and how as well as the freedom to act. They must be empowered. And then the magic happens – it's live, it's agile, it replicates, it delivers results, it exceeds expectations and it's great fun to run.
‌
Our award-winning PlatT solution is exactly that. Its semi-rigid framework based on WCM, Lean, TPM and Six Sigma strikes the right balance. It's a company-wide integrative system that allows for conducting structured assessments, flexible road-mapping, encompassing Clients' specific strategy, needs and priorities and building a live, agile Continuous Improvement system and processes that deliver to the hopes and dreams.
‌
It has been proven in 90+ large-scale successful implementations in 15 industries and 16 countries.
‌
I'll be happy to discuss how it can help your company or improve your current WCM or Lean initiative by adding more or completing the missing elements. Drop me a note or call me.